Dining on La Gatta
Our chef shops the local markets to prepare beautiful meals cooked to your specifications.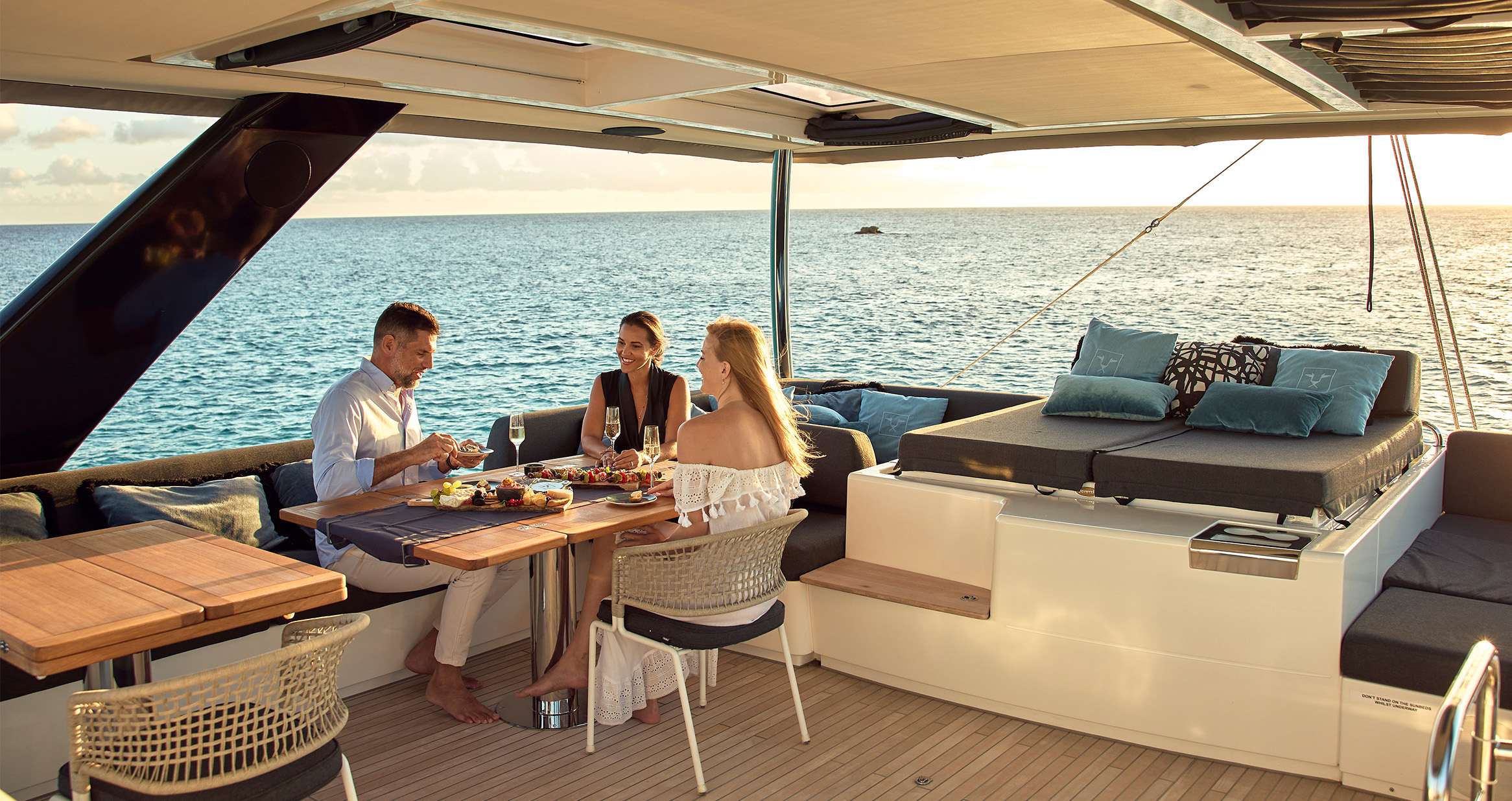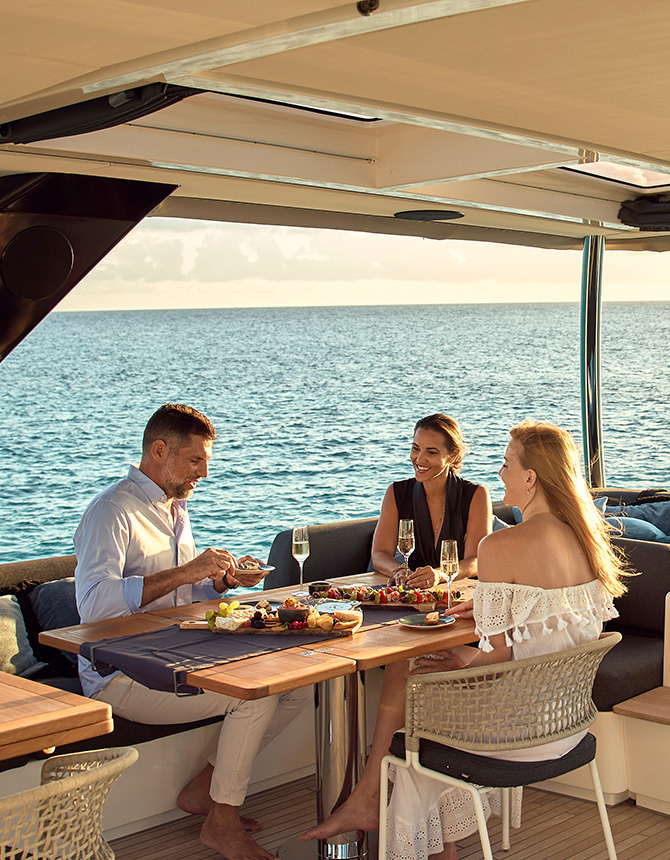 Alfresco Dining
Whether it be light, restorative afternoon snacks or exquisite dinners alfresco, each dish is prepared with skillfulness and love. Our chef enjoys incorporating indigenous styles and recipes into her meals. Vegetarian options are robust and flavorful.
Our chef bakes every day – maybe muffins for breakfast, a special rustic loaf for dinner – or a decadent dessert of your desiring.
Breakfast
Start each day with a delicious cup of coffee or tea complimented by fresh juices, assorted local pastries, eggs any style, and yogurts. Some perennial favorites include sliced market fruits, salmon eggs Benedict, avocado toasts, and crêpes suzette. Breakfast can be enjoyed outside on the aft deck or flybridge.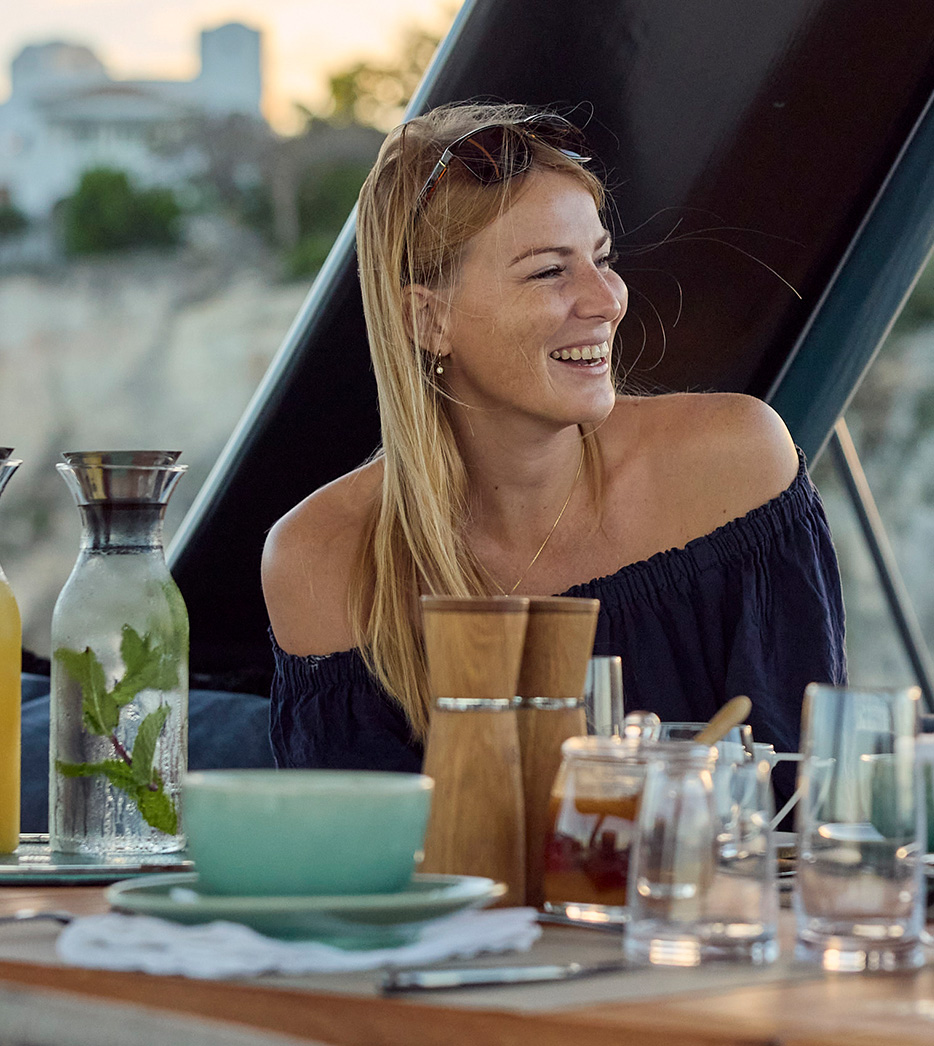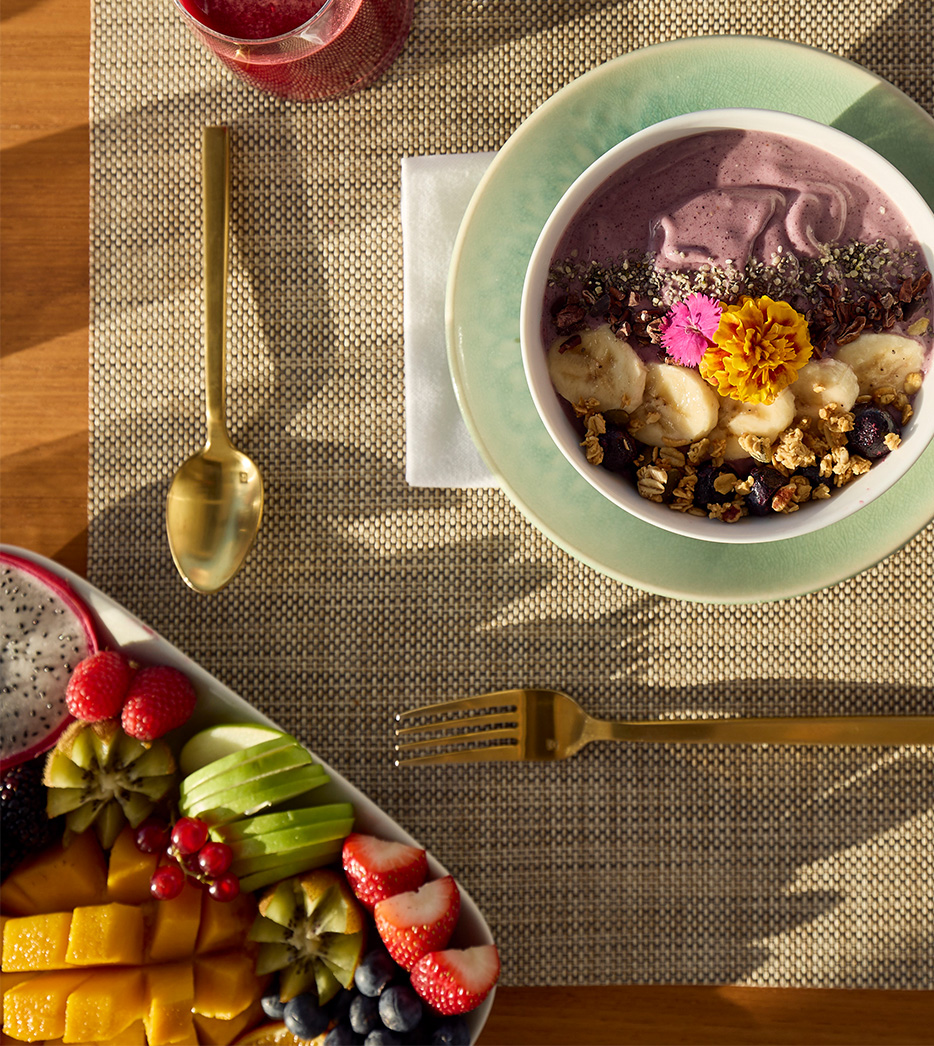 Lunch
Guests often lunch alfresco. The chef sources local fish, meat and seasonal vegetables to create meals rich in flavor while still being healthy and light. Some of her favorites are crab tacos, seared steak and papaya salad, grilled veggies with lamb skewers and homemade pita bread.

Our chef is happy to pack a picnic lunch if you prefer to take Gattina onto a secluded beach one afternoon.
Dinner
Dinner can be as extravagant or simple as you'd like. Pair seafood with a white wine or steak with our legendary whisky.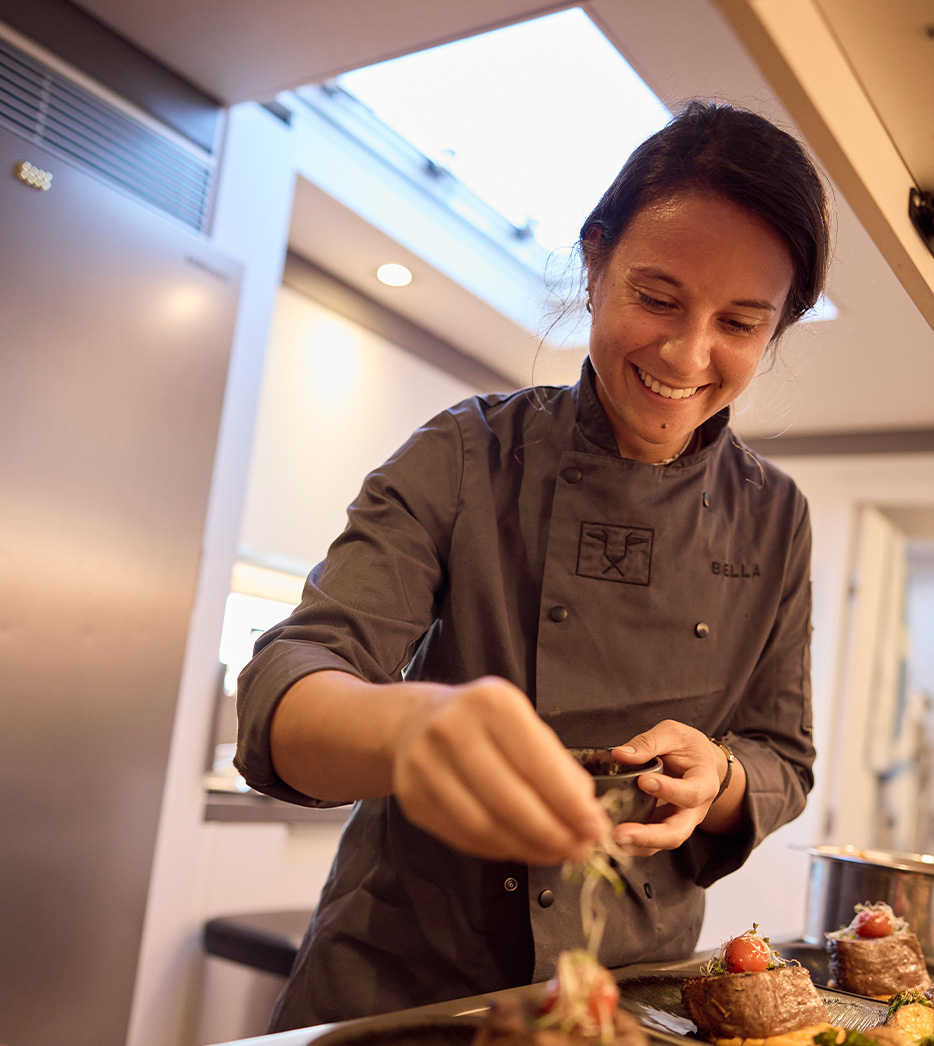 Wine & Cocktails
Uncork a lovely fruity, bright rose and luxuriate over a memorable meal. Enjoy our extensive onboard wine cellar from beautiful whites to sweet ports. Relax after dinner with a homemade lemon vodka, or sample a flight of legendary whiskies.