Experiences
Whether in the water or onboard the ship, from dawn to dusk there is something for everyone to enjoy.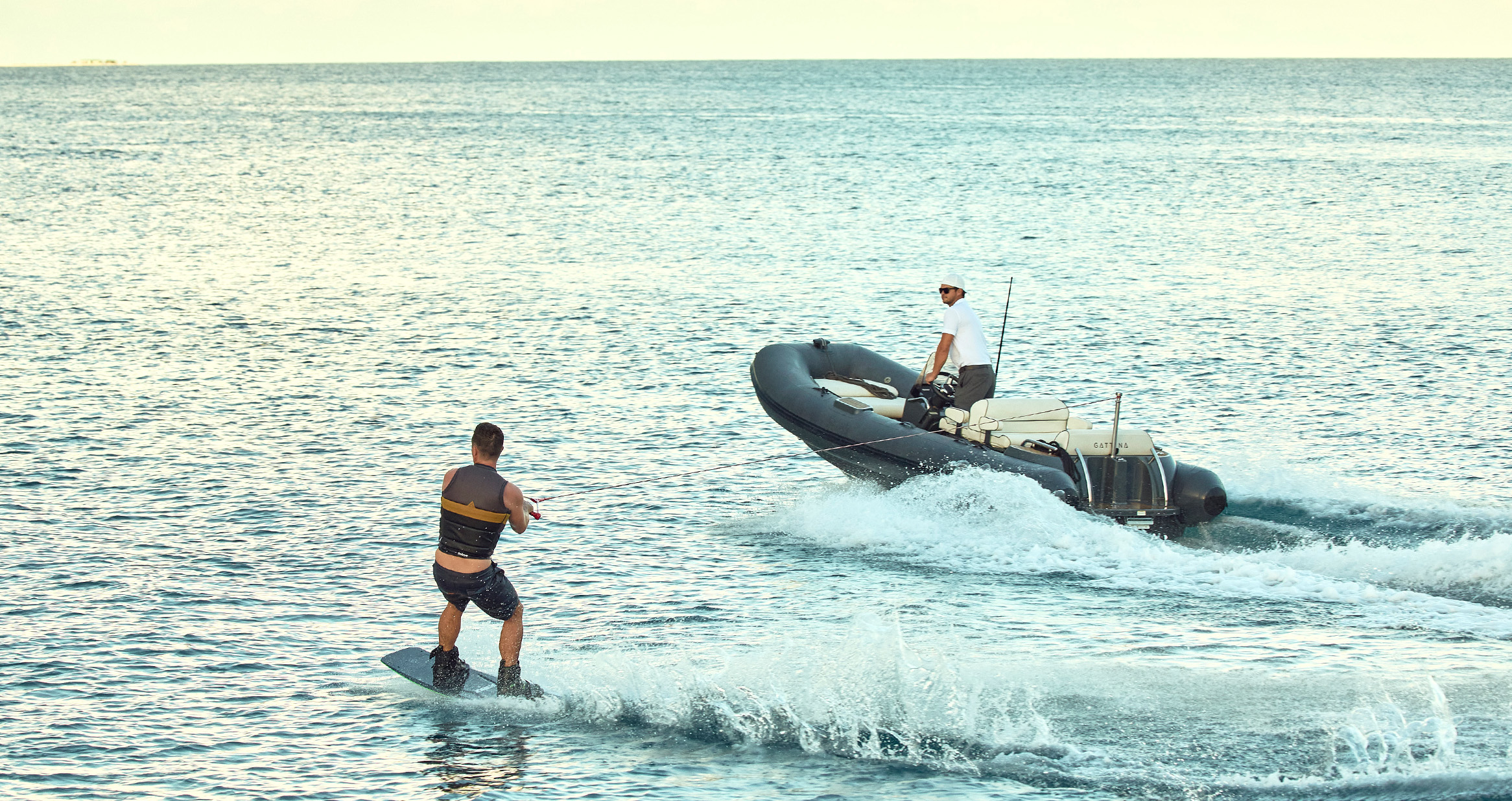 Feel Alive
A Lift E-Foil, kite boarding, paddle boards, towable toys, and snorkel gear will delight and challenge water lovers of all ages. For shipmates who prefer a leisurely day on deck; a record collection, maritime library, and flight of teas (or whiskies) await in the ship's umbrage. Explore surrounding coves and capture striking footage with our powerful drone. An evening film enjoyed from the flybridge's Jacuzzi is a perfect way to end the day.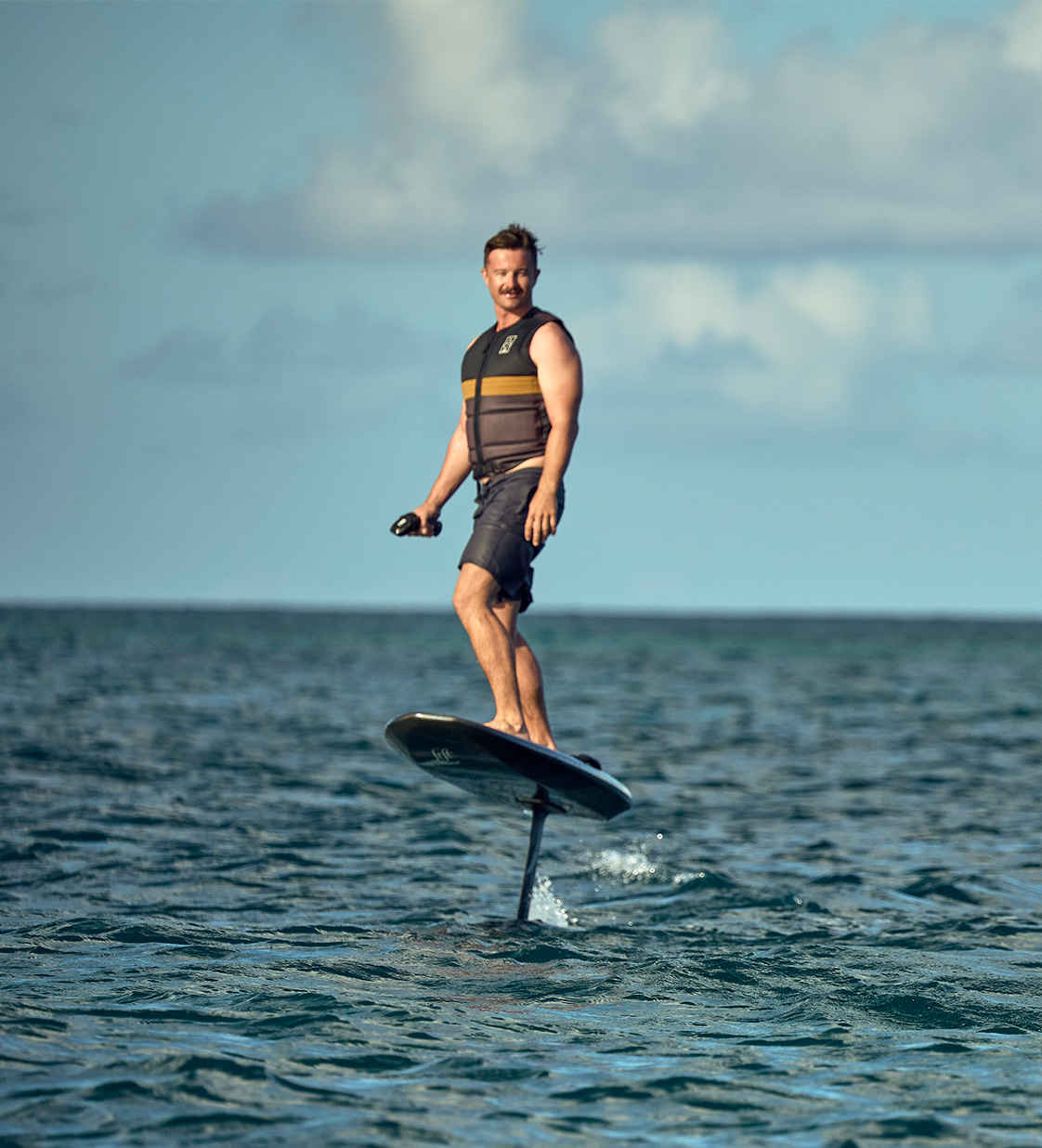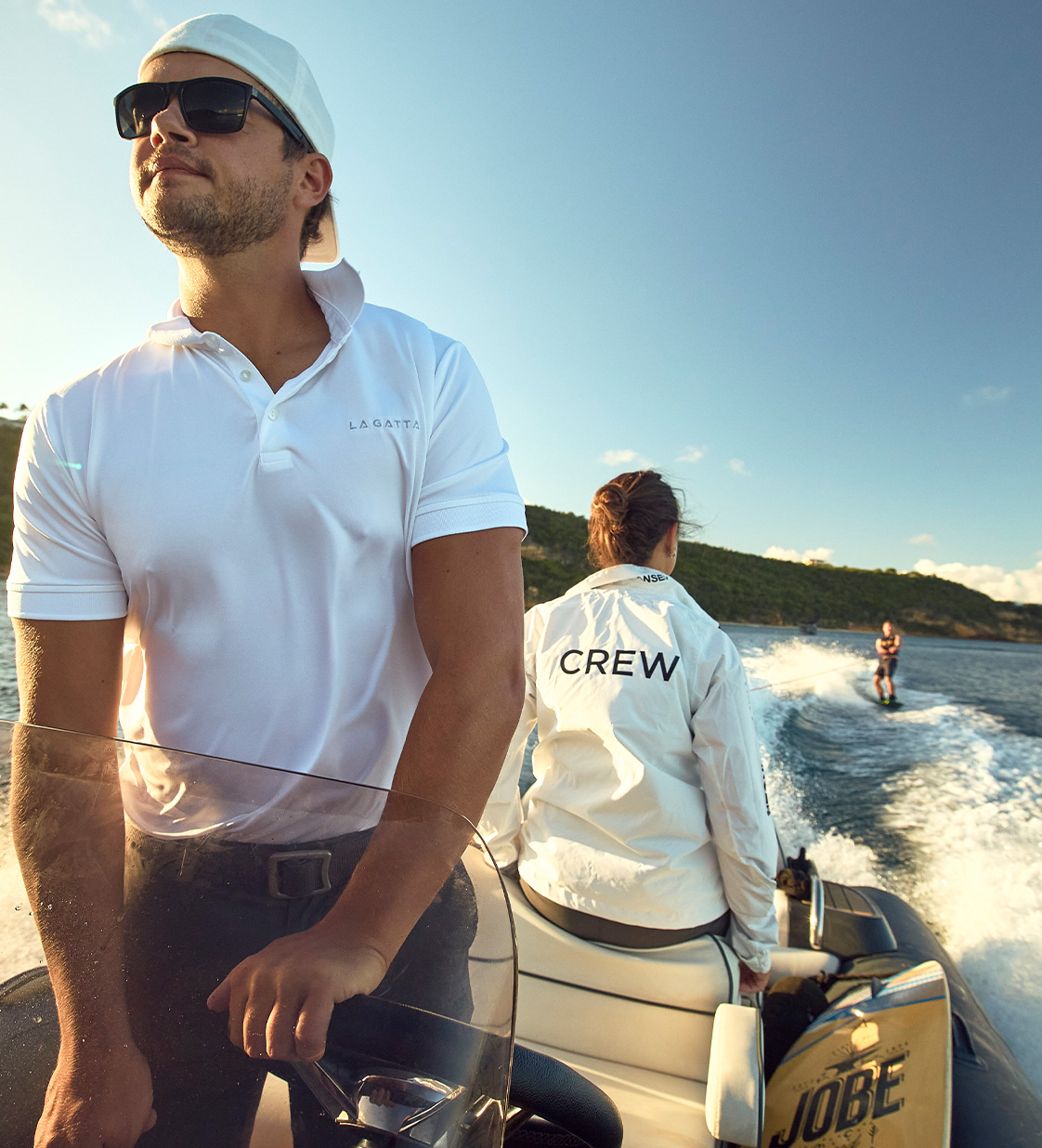 Water Activities
Lift Efoil
Nothing could be more fun than an electric hydrofoil surfboard! Take the Lift eFoil out for a ride, the first one of its kind to hit the market. The eFoil uses an advanced lithium-ion battery to power a silent electric motor that's mounted on an all-carbon fiber hydrofoil, all controlled with a Bluetooth hand controller.
Kite Surfing
Harness the power of the wind. We have a range of kiteboards and kites. Our captain will gladly assist proficient riders. If you'd like to learn the surf basics, we can recommend a reputable local kite school.
Scuba, Snorkel & More
Both the captain and chef are PADI Master Instructors. They can assist you in locating the finest reefs to explore and give you guidance regarding specific marine life to watch for. We have a full gamut of snorkle gear on board. If you prefer to scuba, our crew know the local dive shops where you can kit out the perfect gear.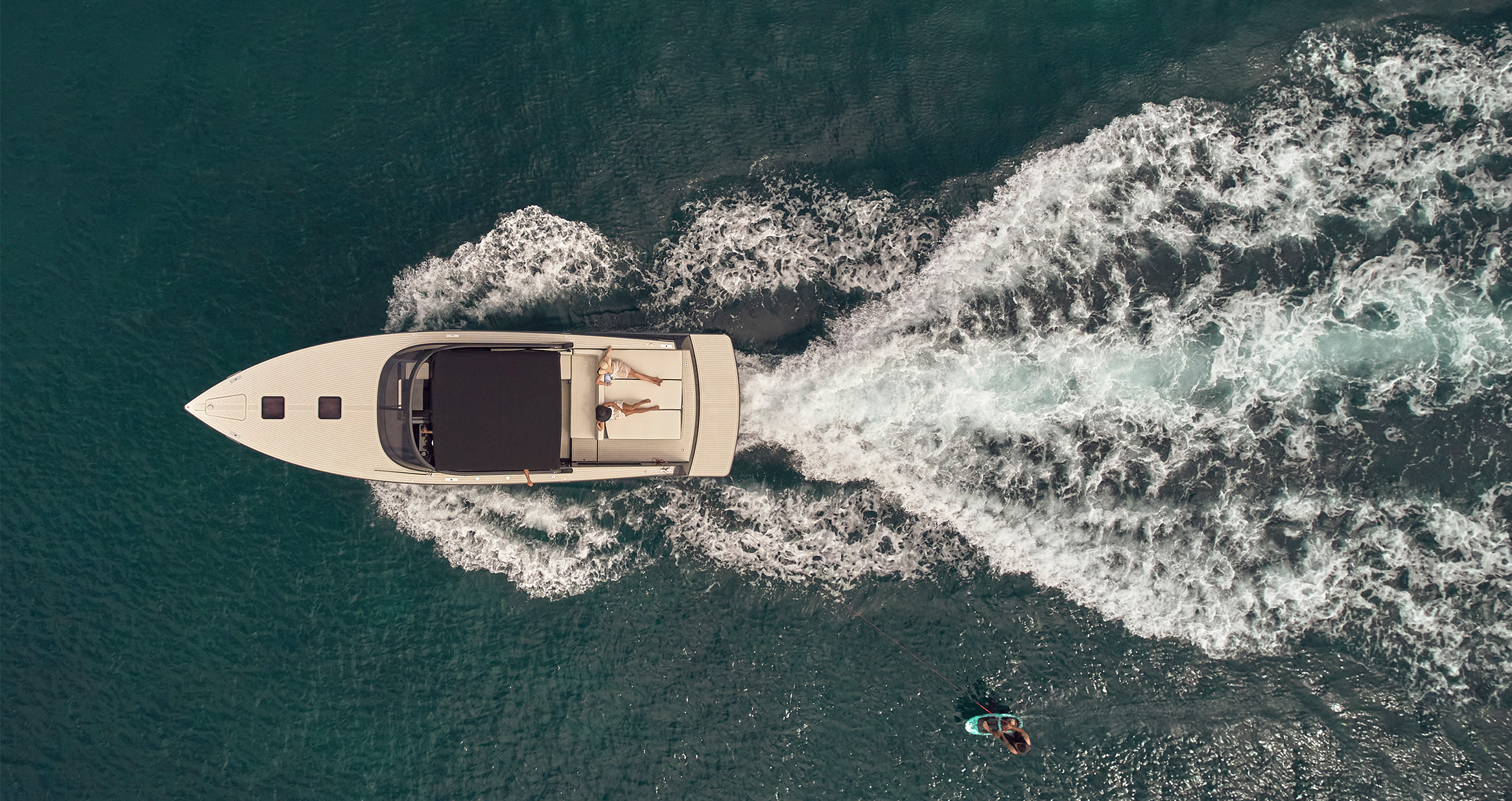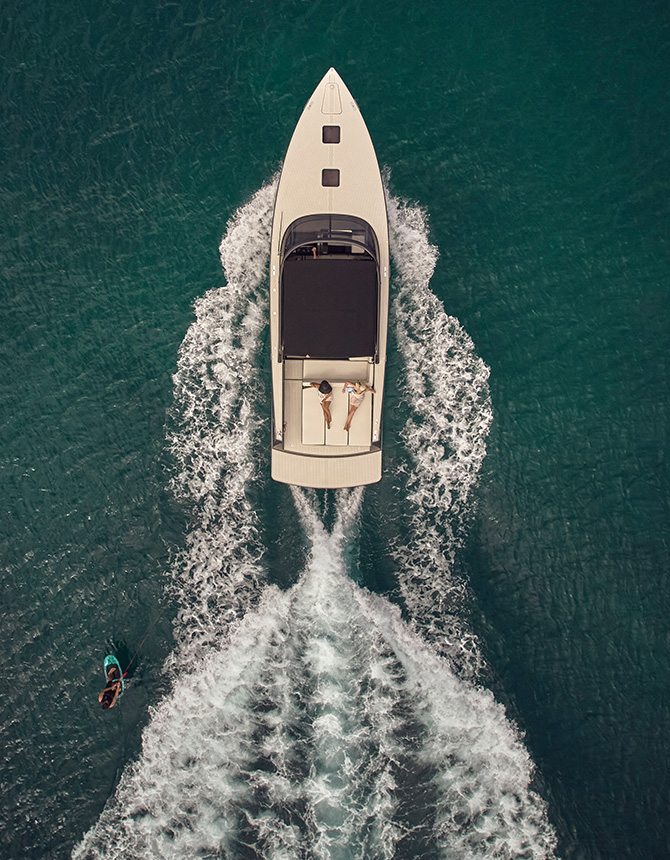 Our chase boat, Gatto Veloce, provides speedy airport runs, access to dinner spots and water sports like foiling, wake surfing and wakeboarding. Her best moments though are sunset cocktails.
Paddle Board + Windsurfing
Find your center and be in the Zen. Stand up paddle boards are a serene way to see the world around you. You might spot manta rays dashing below, glide past an iguana sunbathing onshore, and take in the grandeur of a magnificent volcanic range in the distance. Choose from three premium inflatable boards as well as three inflatable windsurfing sails that easily insert into the boards.
Towable Toys
There are three different sizes of wakeboards and a wakeskate. An absolute favorite among younger riders is the two person inflatable towing toy. La Gatta comes equipped with Gattina, an eight passenger tender with a max speed of 64kph/40mph. Gattina has a 220 HP engine, swim platform, shower, fish finder, stereo and its own full radar navigation system. Take Gattina to a deserted island for lunch, out for an afternoon of fishing - or pull a happy wakeboarder all afternoon.
On Land
Compact, light yet rugged, Gocycle electric bikes are ideal for exploring on land. Apowerful Lithium ion battery provides up to 50 miles (80 km) range on a 4-7 hour charge time. La Gatta has four Gocycles on board along with three electric scooter.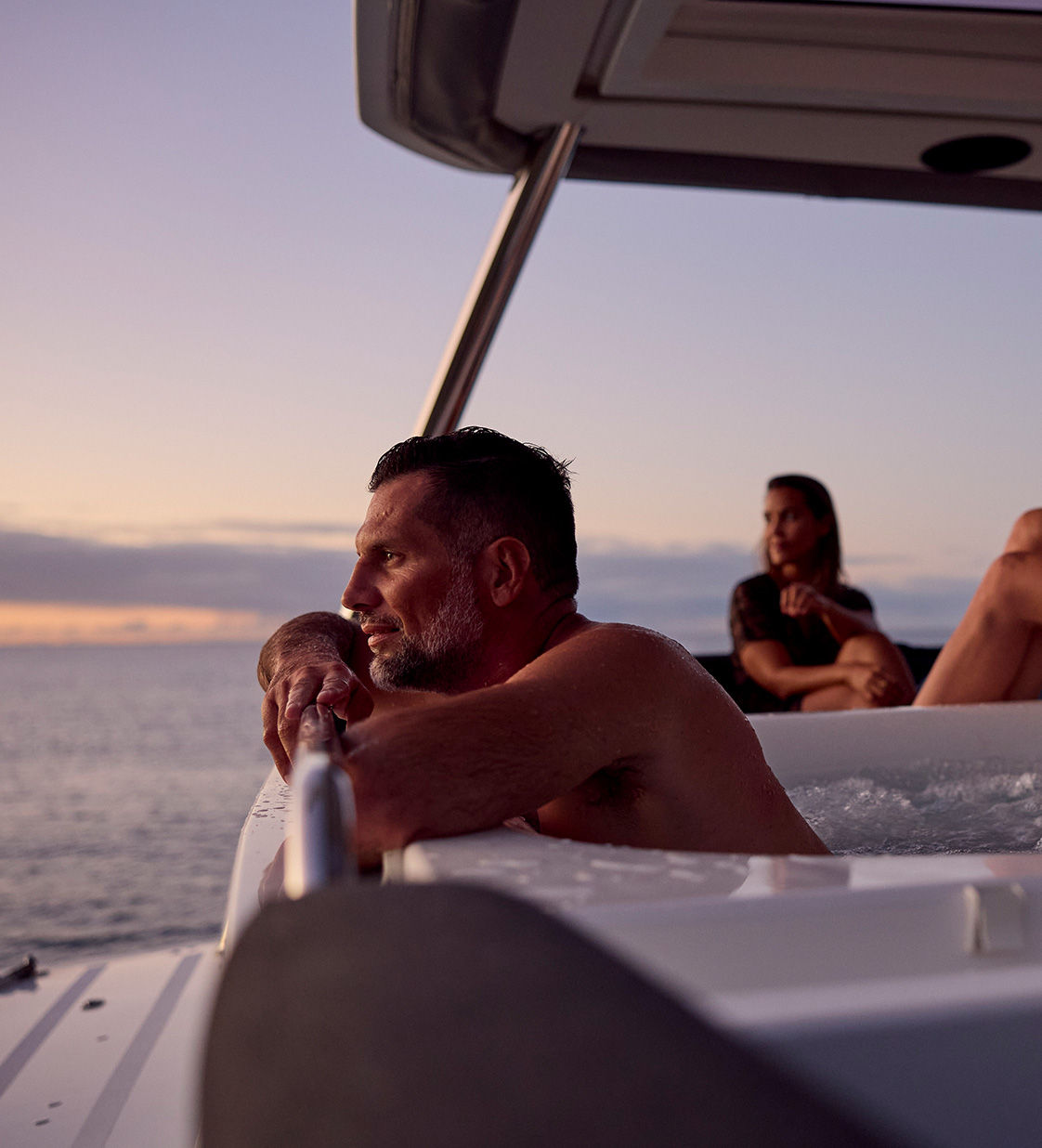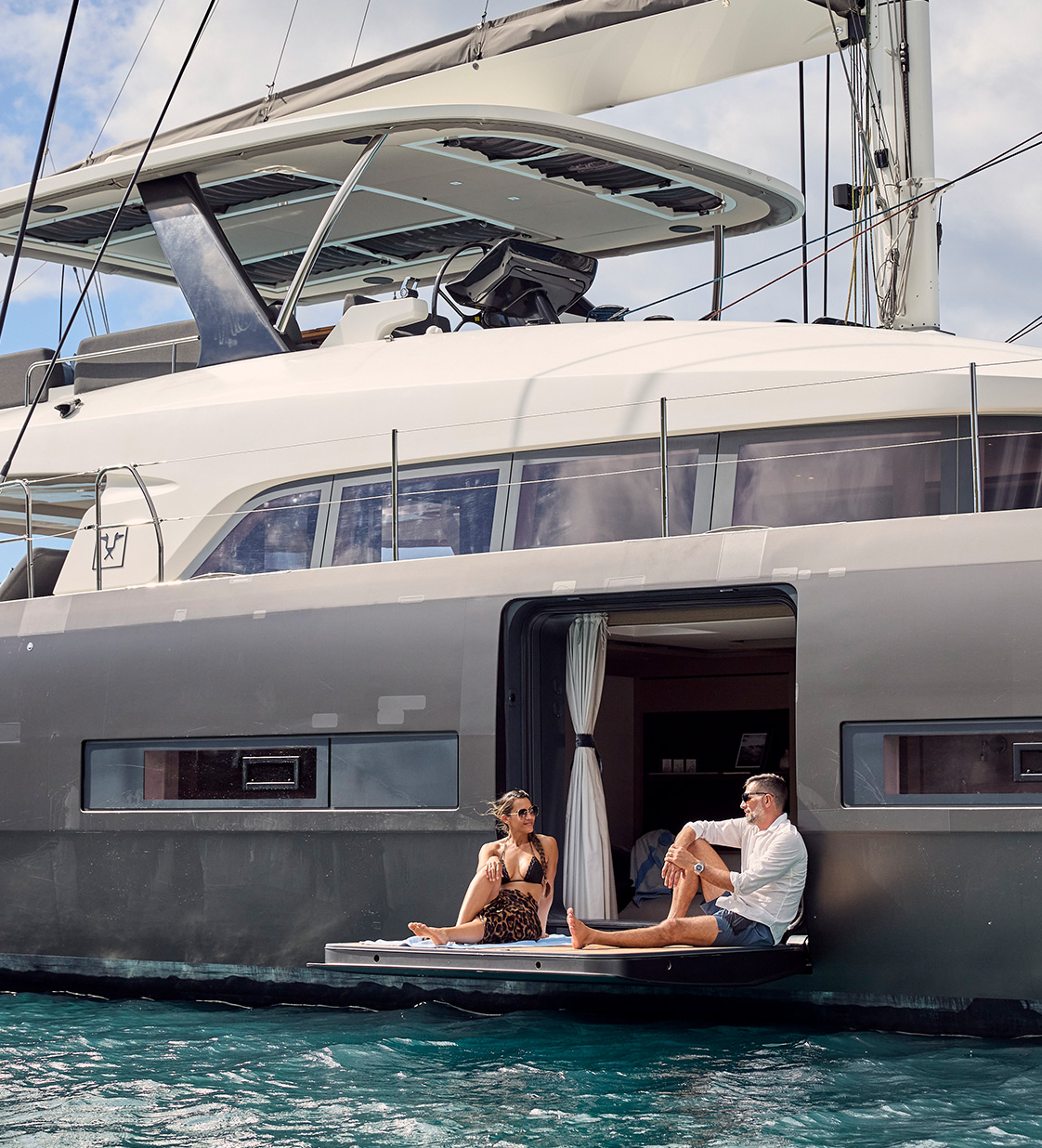 Activities Onboard
For shipmates that want to leisure on deck, a curated record collection, maritime library, and coloring books await in the ship's umbrage. They'll find Italian poker and backgammon sets as well as an acoustic guitar to strum. Fun nights can be had belting out power ballads with the salon's karaoke system. The flybridge features a movie theatre and Jacuzzi. Both can be enjoyed simultaneously under the stars, glass of champagne in hand.
Outdoor Cinema
There's no better way to end an action filled day in the sun than with a relaxing movie night under the stars. The flybridge is outfitted with mounted projector and a high tech dual image screen that can be seen from both sides. Guests can play films from their own devices or choose from our extensive movie collection. One can even watch from the Jacuzzi.
Jacuzzi
Imagine yourself luxuriating in the Jacuzzi, watching a spectacular sunset with your favorite drink in hand.

La Gatta is the only Seventy7 with an onboard Jacuzzi. Situated on the flybridge with panoramic views, it is the go-to party space!
Fitness + Wellness
No need to break your workout routine while onboard. We have two sets of TRX Straps that clip to the mast and a set of versatile and easy to use PowerBlock dumbbells. Also onboard are two sets of bands, skipping ropes, two inflatable swiss balls, and four yoga mats + straps.
Drone
Explore surrounding coves and capture striking footage with our powerful drone. The Mavic 2 Pro offers iconic Hasselblad image quality and 31 minutes of flight time. It is truly a game changer.
Fishing Under Sail
One of the first things to do on an off-shore passage once the sails are up is to cast a line in the sea. Premium fishing kits with rods quickly mount to the back of La Gatta. With a little luck and technique, you and your fellow passenger will enjoy wild, line- caught fish prepared to your liking by the chef.
Books + Music
Our digital library has a wide range of engaging titles to choose from. This collection has been carefully curated to reflect our love of the sea. Read of great nautical adventures while forging your own. Treasure Island, Kon Tiki, Life of Pi, and The Shipping News just to name a few.

Peruse the selection of over 80 vinyl albums, take in the cover art, pick a favorite song, and sink into a comfortable spot. La Gatta's custom fitted turntable is seamlessly integrated into the yacht's sound system. You can also sync music from your own devices via Bluetooth.